Ultrasound Exam
Having An Ultrasound Exam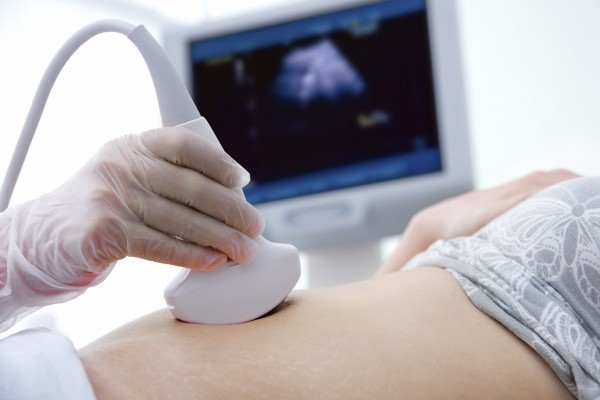 Why get an ultrasound?
Pregnancy testing shows if there are detectable amounts of HCG hormone in your urine. This indicates whether or not you are likely to be pregnant. An ultrasound generally provides additional information about your pregnancy such as:
Whether the pregnancy is developing in the uterus
Whether or not there is a heartbeat
The gestational age (how far along the pregnancy is)
Our ultrasound exams are not used to determine the gender of the unborn child.
What is the difference between an ultrasound and a sonogram?
A sonogram is the image produced from an ultrasound exam. The terms ultrasound and sonogram are used interchangeably and both reference the same exam.
How can I get a free ultrasound exam?
The first step is to make an appointment for free pregnancy testing. Please click here to request an appointment for free pregnancy testing or call the Center, 310-320-8976. After a positive pregnancy test, the nurse may need to schedule a second appointment for the ultrasound exam.
Our ultrasound services are available only to PHC clients who have already taken a pregnancy test at the Center. An ultrasound exam may or may not be given at the time of your pregnancy test. The nurse may schedule another appointment to perform the ultrasound. If you're pregnant and have already been seeing a doctor, please consult with your doctor about his or her available ultrasound services.
Contact us about free pregnancy testing and a free ultrasound exam!