Pregnancy Testing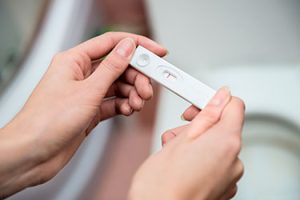 If you think you're pregnant we're here to support you. If your pregnancy test is positive, a registered nurse and a client advocate can discuss your options.
Our confidential, free pregnancy testing is easy and 90-97% accurate, depending on when during pregnancy it is given. We administer urine pregnancy testing; we do not administer blood testing.
Click here to view your pregnancy options and what to expect if your free pregnancy testing results are positive.
We do not provide or refer for abortions. We do not profit from any of your sexual health or pregnancy decisions.