Services
The Pregnancy Help Center provides free and confidential medical and support services. Our licensed medical professionals can assist you with pregnancy testing, limited obstetric ultrasounds, and STI testing. If you have questions or concerns regarding your pregnancy, our client advocates will provide a listening hear and help you find the resources you need. We treat everyone who walks through our door with the same level of attention, care and compassion with no pressure or judgment.
Medical Services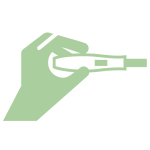 Pregnancy Testing
Early, accurate, urine pregnancy testing by appointment or walk-in.
Free and confidential.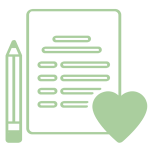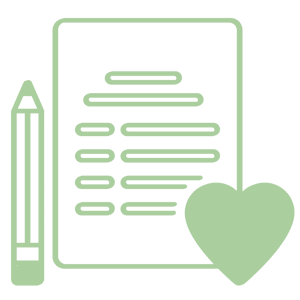 Medi-Cal
Assistance with Medi-Cal application process.
Licensed by the State of California as a California Community Clinic.
The Pregnancy Help Center is committed to providing you with everything you need to make an informed choice. We believe you have a right to get accurate information from a resource that will not profit from any of your sexual health or pregnancy decisions. All our pregnancy services are free and confidential. We do not offer birth control, emergency contraception, medical exams, blood testing, emergency medical treatment, or legal services. We do not provide or refer for abortions.
Referrals to Outside Services
Childbirth Preparation & Other Classes
Additional Medical Services
Legal Services

Adoption

Maternity Housing

Baby Care Items

Professional Relationship & Personal Counseling

Substance Abuse Counseling

Bilingual Client Advocates
Safe Surrender
In the state of California, the law that allows a parent or person with lawful custody of a baby to SAFELY SURRENDER (give up) a baby confidentially and without fear of prosecution (legal action) within 72 hours of birth. This law provides a safe alternative to mothers who are unwilling or unable to keep their newborn babies. For more information, click here.
FAQ
Q. Do you charge for your services?
A. All our services are free, including pregnancy and STI testing (Sexually Transmitted Infection, also known as STD) and limited obstetric ultrasound.
Q. Should I make an appointment before coming in?
A. Yes, appointments are required for STI testing, and we strongly suggest you make an appointment for pregnancy testing. You can call the Center at 310-320-8976 or request an appointment on this site. Thursday evening appointments must be made by calling the Center. Please note that your appointment isn't confirmed until you've received a confirmation phone call or email from us.
Q. How long will my appointment take?
A. Plan on a minimum of 45 minutes. STI testing can be done at the same time as pregnancy testing. When we confirm your appointment, we'll give you instructions to prepare for your testing.
Q. What are the symptoms of early pregnancy?
A. Some symptoms of early pregnancy may include a missed period, nausea and morning sickness, swollen or tender breasts, and fatigue. Learn more here.
Q. Are you a medical clinic and will I be seen by a doctor?
A. We're a licensed medical clinic and our Medical Director is a licensed Obstetrician/Gynecologist. Pregnancy and STI tests are administered by a Registered Nurse. If you have a positive pregnancy test here at the clinic and don't have insurance, you can receive a free, limited ultrasound with the R.N. (if at least six weeks pregnant).
Q. Can I make an appointment for ultrasound only?
A. The first step is to make an appointment for a free pregnancy test. If your test is positive, a registered nurse will determine if you're a candidate for ultrasound. Ultrasound is done to verify a viable pregnancy. You may receive only one ultrasound scan.
Q. What STIs do you test for?
A. We provide testing for chlamydia and gonorrhea. We also provide treatment for chlamydia and referrals for gonorrhea treatment. We can refer you for HIV and other tests and/or treatment if necessary.
Q. When will I get my Pregnancy or STI test results?
A. The R.N. will give you your pregnancy test results immediately. STI test results are usually available within seven days or less, and you'll receive a call from the R.N.
Q. What kind of counseling services do you provide?
A. Our trained, volunteer client advocates can listen to your feelings and concerns about your pregnancy. We do not provide professional counseling services and can refer you to outside professional counselors, including post-abortion counseling if needed.
Q. What are the potential side effects of abortion?
A. Some potential side effects may include nausea, vomiting, abdominal pain and cramping, dizziness, fatigue, spotting and bleeding.